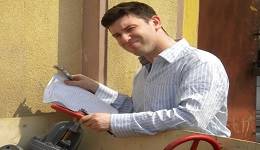 Global Quality Control for UK Buyers
Goodada has been inspecting Products for British Buyers across the World since 2004
- Click to Inspect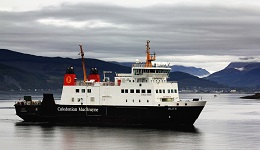 British Cargo Insurance
Cargo insurance covers all possible risks for the full value of the goods, which can include shipping costs, duties and insurance costs.
- Click to Order Insurance Instantly.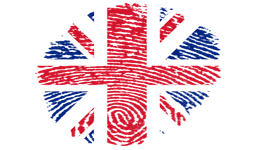 Assisting British Business Go Global
We can help promote your products into new International Markets
- Click to Find our More
Tips on How to Buy Internationally
In today's world you are putting your business at risk if you are not sourcing internationally. As barriers to international trade are being removed it has now become easier than ever to source product using websites such as this website from any part of the world.
There are a lot of variables in the international sourcing. It is complicated and there are many different parties involved, such as Sellers, Quality Control Inspectors, Freight Insurance Companies, Insurance Companies, Customs and finally the customer. Cultural issues, time zone issues and communication barriers can present problems which can slow down your progress .
Importers face the following
CHALLENGES
The high cost and time spent to find a new supplier and suitable product.
How to maintain product quality throughout the manufacturing process.

Establishing good communication with your supplier

Meeting local product compliance standards and regulations.

Understanding the implications of export license and who is exporting the product.

Not implementing a sale of goods contract between a buyer and seller.

Identify High risks when buying products Internationally.

Maintaining low costs and labour time.

Realising the correct Import Duties and Taxes

Identifying Freight costs
The benefits for Buyers using our IMPORTING SOLUTIONS
Source over 500,000 product from over 17,000 suppliers on our Trading Platform.

Have your products Quality approved by independent inspectors before they leave the factory.

Have your Products monitored continuously throughout the manufacturing process

Have our specialised customs staff assist you with Duty and Taxes charges.

Have your products shipped on time with our world class Freight Services.

Our specialised staff can assist you with all procedures throughout the supply chain.
Get Started
Step 1 - Browse through our Product Sourcing Platform and all our innovative Trading services.
Step 2 - Contact a member of our staff or chat to our specialised members on our online Chat facility.
There is a lot of information out there on the internet which while helpful can overpower the reader. So we have noted th key points and steps and put a simple narrative to each point. Always remember if you have any questions please do not hesitate your local Goodada partner and they will be delighted to provide your with additional information.
The basics steps you need to know before sourcing internationally are as follows:
1. Fully know your product
While it sounds simple it is the most important part. You must know the materials used in your product, what are the national standards including health and safety standards, the packaging required. Think of it as baking a cake – you must know the recipe with all the ingredients before you can start to bake that cake.
2. Search for suitable Sellers and have them independently Inspected and assessed
There are several ways to do this including: using this website, contacting the trade desks of embassies, the internet and attending international trade shows. The key here is to really check out the potential manufacturers before placing any orders and using quality control inspection companies to conduct Factory Audits. You should use the inspection services offered by Goodada.com as they offer inspections for many countries. Tip: Always try to avoid using commission only trading companies as they are not on your side and you will never get the best price. Think of this; Do they want 10% of $100,000 or 10% of $80,000.
You can find Products and Sellers, from many countries on this website.
You can visit Goodada's dedicated Inspection website here http://inspection.goodada.com/
3. Decide the country as it can affect the import taxes and duties
Export/import regulations often differ from country to country. While a certain country might be able to offer a product or material a cheap price other factors could dramatically affect the price. One story comes to my mind about a European company that was importing plastic bags from China into the EU. They had negotiated a fantastic cost price with the manufacturer but did not realise that the European Union applied anti-dumping duties on the product. The plastic bags ended up costing this company a lot more than if they were paying their local supplier! Tip: Find out the products item's Harmonized Tariff Schedule classification number and confirm the import tax rate with your local tax authority.
You can use the Goodada Import tax calculator to estimate the import taxes - click on this link to access the calculator https://www.goodada.com/us/customs-import-and-export-duty-calculator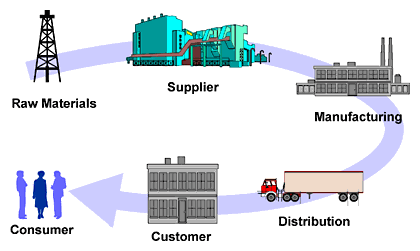 4. Have a bi-lingual purchase contract drawn up between you and the Seller that is enforceable in the country of your Seller
If you are purchasing more than $50,000 per annum from a seller, you must have a purchase contract drawn up, which is in the local language of your seller and is enforceable in the courts of their country. This is one of the most important things that you should not forget. Sellers often hand a Pro-forma invoice and convince the Buyer that this is a suitable document - It is of little or no value if you have a dispute and go to court. You should always have this view point, I am the buyer and I will issue my buying terms to the seller, not the other way round! Tip: Always think if a judge was looking at the document what language would he speak – this must be the language in your purchase contract
5. Only pay a deposit of maximum 30% of the product value
A lot of Sellers will try to get you to pay full value of the product prior to manufacturing your goods. Do not do this. The reason is that you will still retain a lot of power over the Seller at a 30% deposit. If you walk away they will lose money as they will not any profit on a 30% payment. Only pay the balance AFTER the goods have had a Finished Goods Inspection and a Container Loading Inspection. Once you have these reports, are happy with them and have a copy of the Bill of Lading then you should issue the balance payment.
6. Always get the products inspected at the Factory
This is the most important piece of information that can offered to you. Goodada's Inspection catch phrase is "Its far better to find a fault on the factory floor rather than at your door". How many horror stories have you heard of people opening a container and the goods were faulty, incorrect or not even the goods that they ordered! If you ask them had they the goods independently inspected at the factory before it left you will hear "No". Don't let this happen to you!
7. Use a logistics company from your Country/ State
People often think that they will save money but using a logistics company from the country/ state that they are buying from. That is an incorrect assumption in-fact will may actually cost you more money in terms of cost, time and stress. What you want to do is make life easier for you and the process as stress free as possible. Having a person who you can talk to (no time zone issues) and understands you is vital. You will also save money as there are no additional mark up's added by the sellers for organising the shipping company from their side. You should contact the Freight Companies that are listed for your area on Goodada. They are leaders in their field. Tip: Do not ship your goods last minute. This might cost you more than you need to pay.
8. Strongly Consider Freight Insurance
Some people advise against the needs for freight Insurance. However it is an area that cannot be ignored. You will be glad to have it in the event of any issues happening especially if you are buying expensive products.