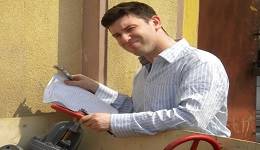 Global Quality Control for UK Buyers
Goodada has been inspecting Products for British Buyers across the World since 2004
- Click to Inspect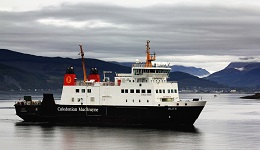 British Cargo Insurance
Cargo insurance covers all possible risks for the full value of the goods, which can include shipping costs, duties and insurance costs.
- Click to Order Insurance Instantly.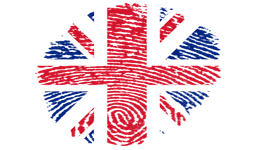 Assisting British Business Go Global
We can help promote your products into new International Markets
- Click to Find our More
Why do I need a Product Quality Control Inspection?

Why do I need Inspections to be conducted at the Factory?
Goodada's range of inspection services can provide quality assurance support for your products and manufacturing processes.
We help clients around the world protect their product quality and legal interests throughout the entire supply chain process - from raw materials and finished goods to loading inspections. We offer inspection services to buyers and sellers of materials and products in the world's markets.
Inspections add value by reducing the cost of failure of your product, by ensuring they meet both customer standards, industry and government regulations, and ensure quality products are manufactured to the specifications of the customer and shipped to the customer standards.
Our Inspectors help identify products and shipments which may contain non-standard or non-compliant components and materials. Products and materials that we test and inspect include consumer goods such as Home Furniture, Construction Products, clothes, toys, cosmetics, and food, chemicals and many other products.
The benefits of having Inspections include:
Our inspection is conducted to ISO 2859-1 Standards.

Reduced costs due to Product Failure for example replacement and disposal of faulty goods.

Avoid recalls and reputational damage.

Anticipate production and shipment delays.

Reduced days lost due to production delays.

Improved communications with the Supplier.

Supplier can quickly fix any product issues identified.

Payment would be made for conforming goods only.

You will reduce your Customer complaints on faulty product.

Ensure product quality at every production stage.
Manage Your Quality Control Process Online - Create your free inspection quote, schedule your Inspections online, make payment arrangements, and receive your detailed Inspection report electronically.
What is a Product Inspection?
Product Inspections are important part of quality control and supply chain process. Product Inspections allow you to confirm product quality on site at different stages of the production process and prior to its shipment. Inspecting your order before it leaves the manufacturer's premises is an effective way of preventing quality problems and supply chain disruptions further down the line.
Goodada inspectors check your product as per your inspection order details to determine product requirements including compliance with International Standards of your destination market. Using your inspection checklists, your quality control process can be consistent, and key quality concerns communicated to all parties involved in the inspection.
Goodada product inspections can be conducted at all stages of the manufacturing process:
FACTORY AUDIT (FA)

A Factory Audit are conducted at your supplier's manufacturing facilities to examine their manufacturing capacities, quality management system, to provide assurance of regulatory compliance and assess product quality standards.

A Factory Audit is used to assess if your potential supplier is a real company and who's exporting license is being used. Conducting audits help ensure your compliance with global market, industry and regulatory requirements.

Click Here to find out more....

FINISHED GOODS INSPECTION (FGI)

Generally 80% of your order is complete and packed. This allows inspector to check unpacked items and confirm they comply with your specifications. Samples will be chosen by inspector to check quantity, dimensions, packing specifications, shipping marks, onsite testing, artwork, defects or nonconformities etc. Any issues found can then we addressed by supplier prior to shipping. Click Here to find out more....

CONTAINER LOADING INSPECTION (CLI)

This inspection monitors the loading of the goods and to confirm your order has been packed in a secure and safe manner. Put an inspector onsite in the factory during the time of loading to check that your products are correctly loaded into the container, and the container is securely closed and sealed prior to departure for shipping. Click Here to find out more....

DURING PRODUCTION INSPECTION (DPI)

A During Production Inspections will give you a complete overview of production and expected completion times, thus avoiding costly stock outs. During Production Inspection will allow you to see the production line in action and explore some possibilities to improve production times and processes. Click Here to find out more....

PRODUCTION MONITORING (PM)

The onsite inspector will monitor your order daily with updates on production, volume and quantities. Onsite Production Monitoring will keep your order high on the factory's agenda. An on-site inspector will liaise directly with the production manager to ensure that your products are made to the agreed schedule. This will allow you to make any decisions in real time. Click Here to find out more....

EARLY PRODUCTION INSPECTION (EPI)

Early Production Inspection inspects the raw materials and the machinery that will be used for the order. This is the only stage where the materials can be checked to make sure that they meet your quality requirements. If independent laboratory tests are required on materials, they should occur from this inspection. Customers can be informed that the materials used to make the products have been tested and have passed their quality and safety requirements. Click Here to find out more....
Click Below to Get an Inspection Quote