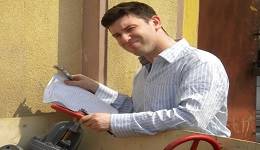 Global Quality Control for UK Buyers
Goodada has been inspecting Products for British Buyers across the World since 2004
- Click to Inspect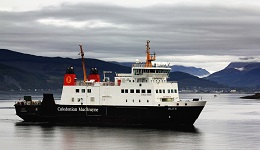 British Cargo Insurance
Cargo insurance covers all possible risks for the full value of the goods, which can include shipping costs, duties and insurance costs.
- Click to Order Insurance Instantly.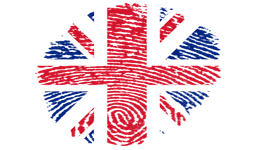 Assisting British Business Go Global
We can help promote your products into new International Markets
- Click to Find our More
Tips on how to Sell Internationally
Alot of Sellers often ask us at Goodada for some tips on how to overcome their fears about selling into a new market.
This article is written for Sellers to explain how easy it actually is to sell internationally. Once you use the following tips, you will be able to open your business to international customers and reduce the risks of international business.
1. Quote a Manufactured (ex-works) Price for the goods.
Always quote your price to make the goods, this price should also include your profit.
Avoid bringing in other cost prices such as logistics, government import duties and taxes into your selling price.
This strategy will allow you to give the buyer your lowest price as this is the only price that you can control.
This approach also gives the buyer the freedom to choose the best value solutions to move the goods from your factory to their desired location.
If the buyer seeks for you to provide them with a logistics solution you should use the logistics partners who are listed on the Goodada.com website
2. Have a staff member or representative who can speak English.
English is the international language of business. If you are able to speak English, then, you are already in a very strong position to grow your international sales.
If you are not a good English speaker, then you should seek the services of a translator or employ an international sales person who speaks English. These people will quickly become a huge asset to your business as buyers find it easier to buy your products if they can speak to somebody your company.
Goodada's customer service desk can also provide you with any language support services should you require it.
3. Issue detailed information on the product and get confirmation from the buyer of these details prior to acceptance of an order.
This provides the buyer with information for two purposes:
It confirms to the buyer what they will be getting for the price that you have quoted.
It allows the buyer to properly assess and compare your price and product with a different manufacturer.
For the purpose of this article, I will give general information on what you should provide, however if more information on a particular product line is required please contact a Goodada representative in your county. You can call our customer service lines and they will be able to advise you of the contact.
Your product information should include:
Detailed specifications and functions of the product
Standards and certifications.
Detailed colour and weight information.
Detailed label information.
Detailed packaging and packing information.
Detailed information on user manuals and accessories
4. Advise on the number of production days required.
One of the greatest issues with buyers is the number of days that are required to make the product. Your company can always benefit from committing to a production time and achieving it. Believe me when I say that quite often one of the main reasons the buyers choose a manufacturer is because of their production times. Quite often production speed beats price in competition.
5. Only commence work after a deposit has been received.
Always ask the buyer for a minimum of a 30% deposit of the total agreed price. And confirm with you bank that the deposit is in your account.
The purpose of the deposit is to get a financial commitment from the buyer that they do want your product. In my experience 99% of all buyers follow through with their order once they have pay a deposit.
In the unlikely event that the client does not continue with the order, you can then sell the goods at a big discount using the buyer's deposit!
6. Only issue the original bill of lading when full payment has been received.
This is a golden rule. If you have the original bill of lading you own the goods in a container. The buyer cannot take ownership of the container unless he has the original bill of lading.
You should only release the bill of lading to the buyer, when your bank has confirmed receipt of the outstanding balance of payment.
For all other occasions where land freight is used, you should seek full payment before releasing the goods from your factory.